Post by Ellen
Thursday, December 14th, 2006
The Malabrigo "Vaa" hat, knit using the free Ribbed Beanie pattern from Woolly Wormhead, is suitable for wear outdoors on a chilly day, or indoors on practically any day here in New England where we believe in building character, one frigid room at a time!: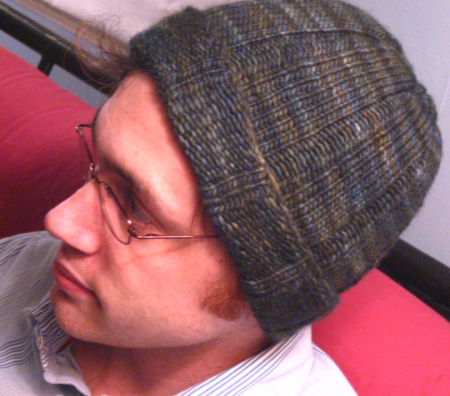 Alex makes a fine model…for his own hat. Note how this style covers his ears, a crucial feature in harsh winter weather.
Rated a full five stars out of five by the American Male System of Manly Color Recognition (AMSMCR), the "Vaa" colorway has been deemed acceptable for wear by even the most virile and pugilistic of American males.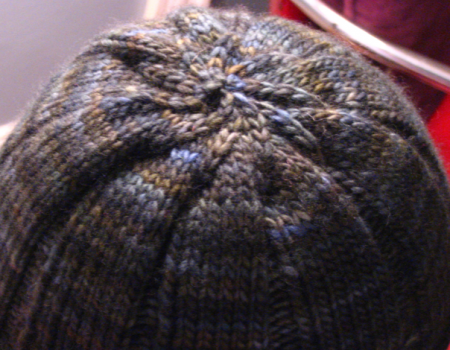 It does have kind of a star on top, though… Hey! Hey you! Are you suggesting that a star ain't manly? Huh? Huh? You wanna step outside? Yeah? Yeah? Well, I don't hit no man first…
Remarkably, the same hat has won the seal of approval from the Canis Familiaris Board of Sartorial Excellence: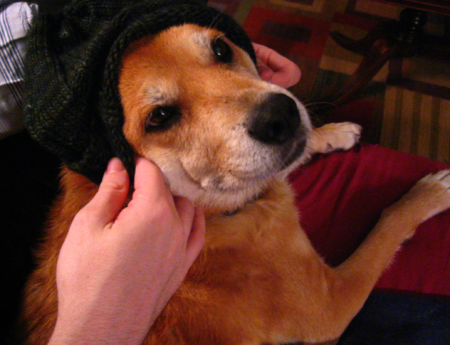 I've said it before and I'll say it again, "Dear God, why? Why?"
And yet a favorable rating from the Feline Unincorporated Coalition of Fellows (or, as they prefer to be known, FUCOFF) remains elusive: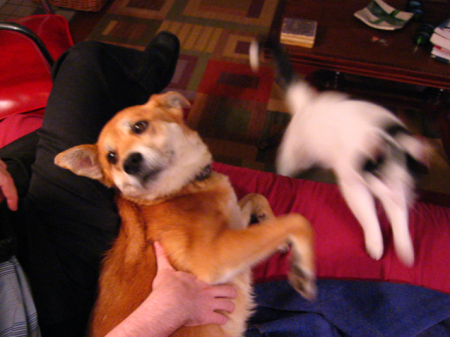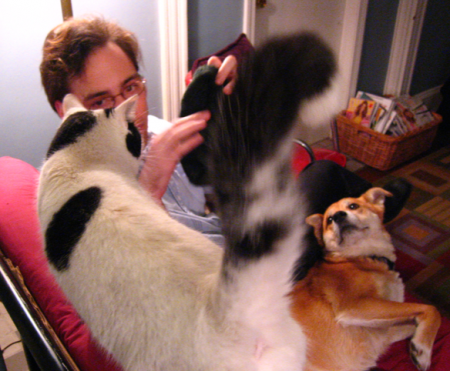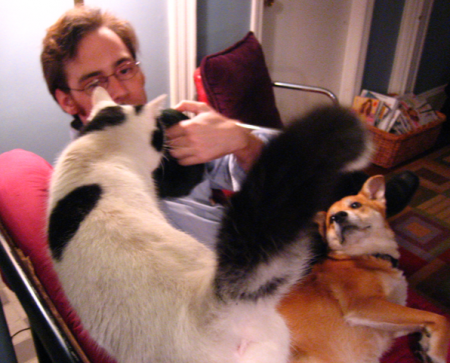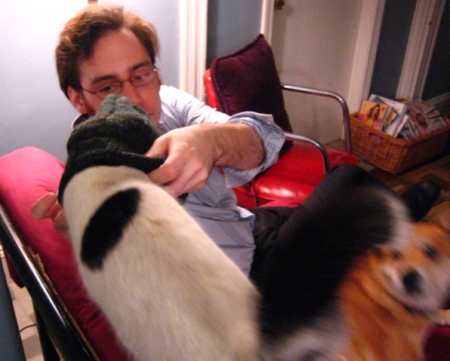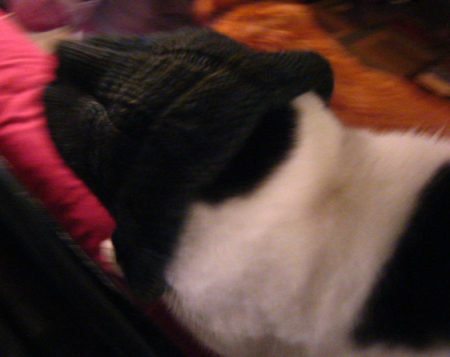 I hate you guys. I really, really hate you guys.