Wednesday, August 29th, 2007
It has pained me to be so long gone from the blog. I was in the D.C. area, working at the National Archive: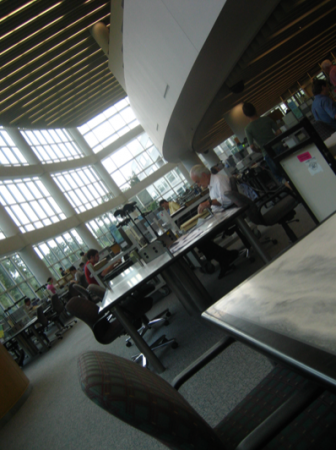 Here we have the Reading Room for Textual Records. Feast your eyes, oh ye sons and daughters of man, for truly it is a wondrous place! Lo, a place of pilgrimage for all lowly historians and all the wretched of the Earth, for surely there is no woman so wretched as she who must slog through 600 unsorted boxes of EPA records. Oh Lord, hear her lament about archival work!
I was looking at these: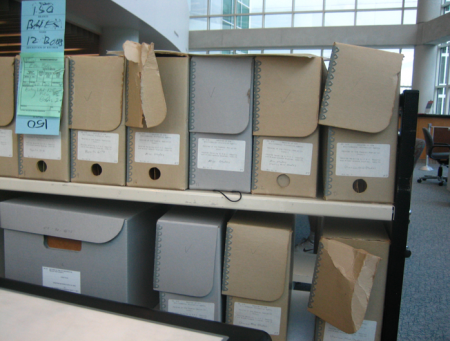 Only there were many, many carts just like this, chock-a-block with boxes full of musty old documents. Weep, weep, for there is nothing else for it!
There was not, however, internet access. The suffering was very great.
In the evenings, however, I finished the Elephant Baby Sweater.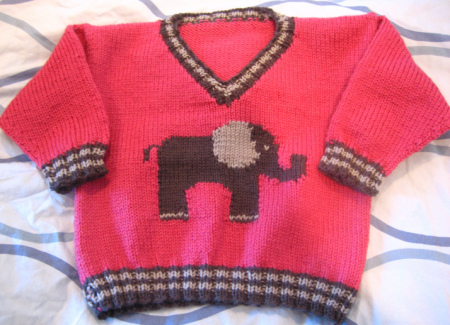 I am so proud!
Rowan Pure Wool DK and Debbie Bliss Rialto, comin' at ya! I did this on U.S. Size 3 and 5 needles, the new Addi Turbo lace needles in fact. It was great fun. I even followed the pattern for once. Well, more or less.
More when we return tomorrow about D.C. and my adventures there…
Glad to be back!