Thursday, February 14th, 2008
I am a sock-knitting addict.  There, it's out.  The first step to healing is admitting the problem.  To make my addiction worse, I quite self-centeredly knit almost all my socks for myself.  Selfish, selfish, selfish.  I offer the following proof:
First up, a finished pair of socks in Regia cotton.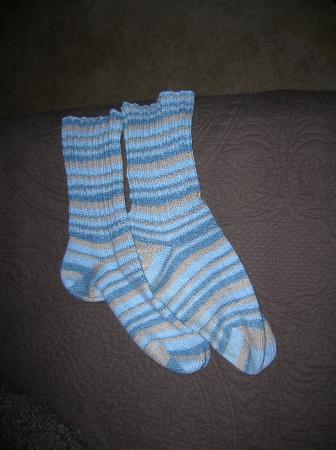 I finished these several weeks ago and have been wearing them happily since.
Next, another pair in Regia cotton, first sock not yet finished.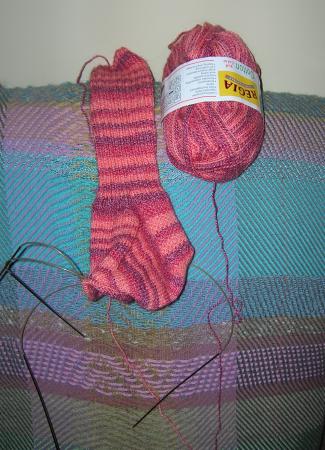 This colorway of the Regia just called out to me from the nest last week, and I was compelled to cast on.  I think it has something to do with the gorgeous, summery saturation of those reds in the middle of this neverending cold winter.
In a similar fashion, last week I was also compelled to wind this black/grey superwash handspun off into a ball and cast on for yet another pair of socks.  (You see, in my world, it is not necessary or even desirable to finish one pair of socks before starting another.  Come visit!  My world is a happy place!)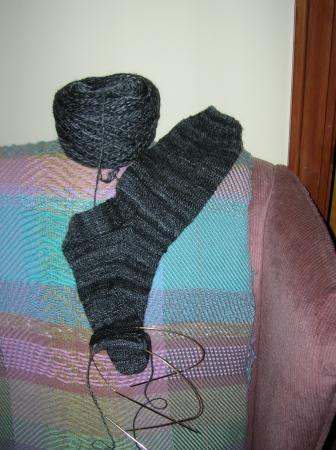 This first sock of the pair lacks but the final grafting at the toe.
Then, a couple of weeks ago, when I was heading out to my spinning guild meeting, well, I had to have something to take with me to spin.  Something new!  Something beautiful and impressive!  (Naturally I could not take something I was already working on.  How could you even think that?)  I did a little digging and came up with a black and red superwash mill end roving and another red superwash roving.  I combed them together on my handheld combs and out came: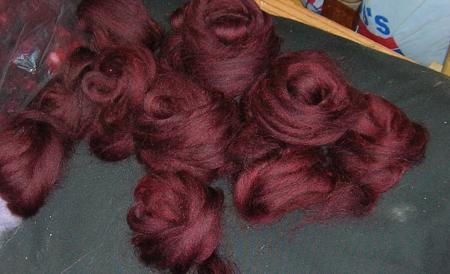 this maroon roving.  Definitely greater than the sum of its parts.  It has a kind of shimmery beauty that I was certainly not expecting.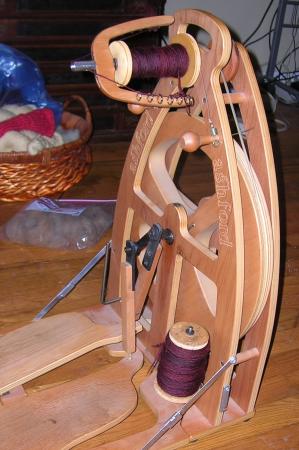 What will I make out of it?  Why, socks for myself, of course.